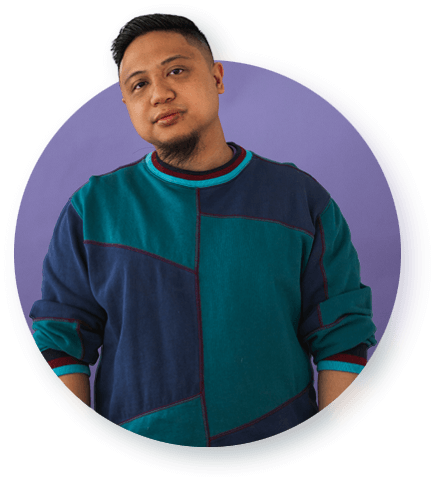 I'm Noel Matta (he/him), a Toronto-based digital creative with 5+ years experience in UX/UI Design and Front-End Development.
I love tech; even more so, I love the power it has to positively shape our world and connect people.
From small-businesses to corporate environments, I have always brought my personal brand of enthusiasm, resourcefulness, and curiosity while applying a research-based approach to producing interactive solutions for modern-day problems.
Prior to this world of HTML tags and PNG files, I worked as a copywriter in the advertising industry. Here, I learned the value of observing user behaviour to generate insights that ultimately meet the needs of both the target audience and the client.
Similarly, I also found the number of iterations required to craft a simple slogan was not all that different from rewriting algorithms and functions to be DRY with elegant clarity. In other words, whether code or copy, every line is the bottom line.
While I always had a working knowledge of HTML from creating Public Enemy fan sites on Geocities in my youth, I gained a more formal understanding of the web at the University of Toronto with a bachelors degree in New Media Studies. I proceeded to work as a desktop publisher, primarily editing graphics and PDF forms, then levelled up by studying art direction and copywriting via the Creative Advertising program at Seneca College.
Through it all, I would install and maintain WordPress sites for associates and friends of friends until I realized I wanted to delve deeper into Front-End Development. I enrolled in the full-time immersive bootcamp program at Juno College (formerly HackerYou) and, since then, have been working as a Web Designer.
When I'm not building fully-responsive and accessible websites, you can find me a) shooting arrows at the archery range, b) reading X-Men comic books, or c) lifting weights at the gym with a Wu-Tang playlist most likely in my AirPods.